FACES & PLACES OF CASHIERS VALLEY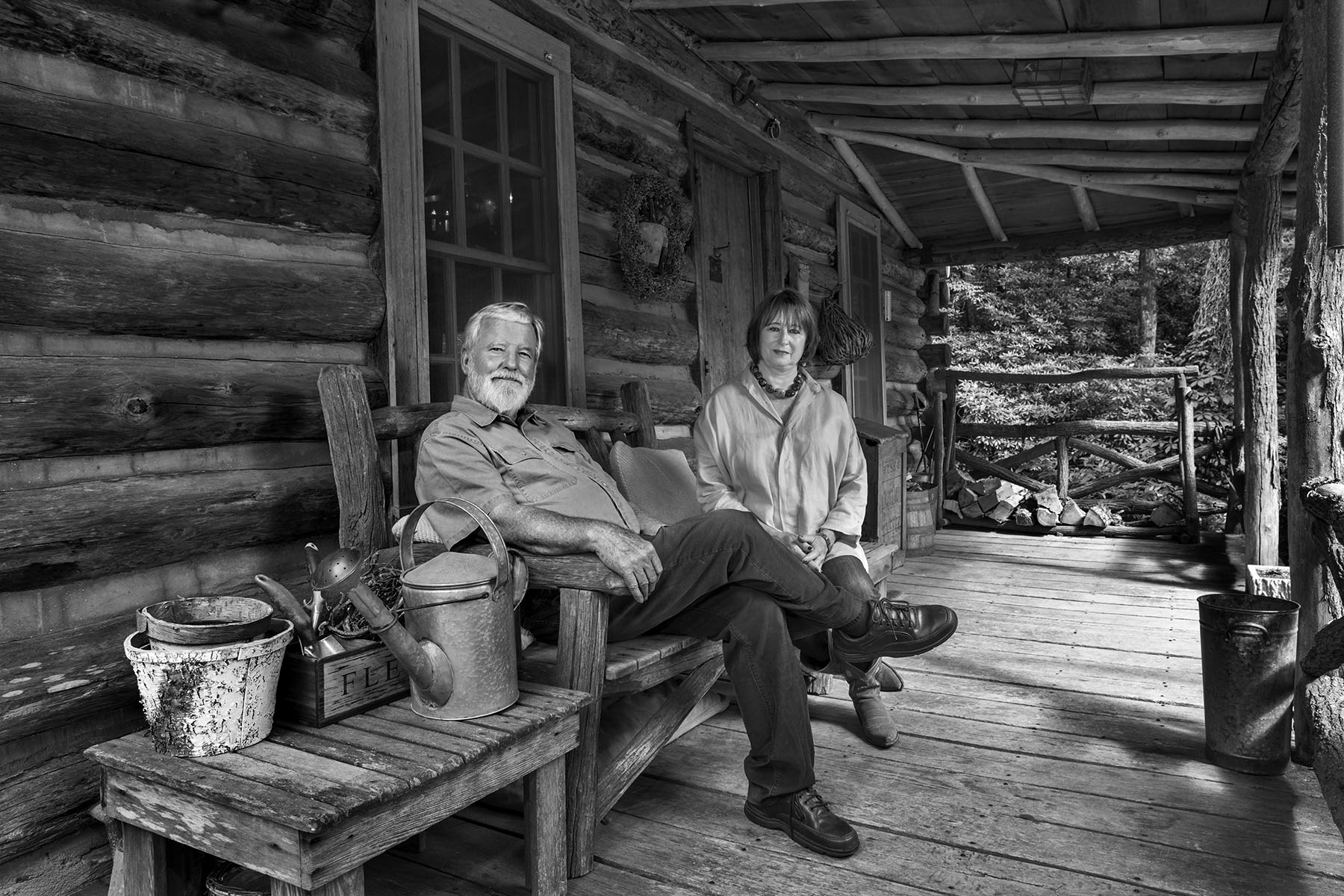 The Faces and Places of Cashiers Valley project was initially begun in 2010 as a one-time arrangement between Mr. Barnwell and the Cashiers Historical Society where eight people and places deemed important to the community were selected for documentation. The society wanted to raise awareness about the historic sites in Cashiers Valley and encourage people to preserve specific structures. They were familiar with Mr. Barnwell's three Appalachian-themed books that included portraits, landscapes, and oral histories and thought he would be the ideal person for their undertaking.
The project was envisioned as a combination of photographic portraits of people who had long ties to the community, with images of historically significant structures, and oral history interviews. It was hoped that this presentation would engender an emotional response from members of the community and motivate them to work with the society on their preservation projects, as well as providing a valuable history record.
The following summer, Mr. Barnwell created eight black and white portraits, along with photographs of places related to them, and conducted the interviews. The first group was such a success with society members and the community at large that over the next eight years more than 34 people and places were profiled. Individual booklets were produced for each of the first three phases of the project, and photographic exhibits were arranged with large framed prints from the series.
Over time the collection of materials blossomed and it was decided that a book would be the best presentation of this exciting and comprehensive project. In addition to the portraits, landscapes, architectural studies, and oral history interviews produced by Mr. Barnwell, chapters were added on the "History of Cashiers" and the "Cashiers Historical Society" to provide additional context. Faces and Places of Cashiers Valley is the culmination of over eight years work by Mr. Barnwell and the Cashiers Historical Society. This beautiful book was designed by Laurie Shock, an Atlanta-based artist of great renown who has produced hundreds of titles over her career. It is a 153-page hardcover coffee-table book, 10 x 12 inches, with cloth cover and paper dustjacket.
"In 2002, we chose Tim Barnwell, a nationally recognized photographer, whose life work was to record through photography the people and places of Western North Carolina, as the photographer for our (Faces & Places) project. The project's success far exceeded our expectations. Barnwell's photographs are outstanding and will be a lasting and treasured testament to Cashiers Valley places and people." -Millie Lathan, Project Chair, Cashiers Historical Society