TIDE RUNNERS
Shrimping and Fishing on the Carolinas and Georgia Coast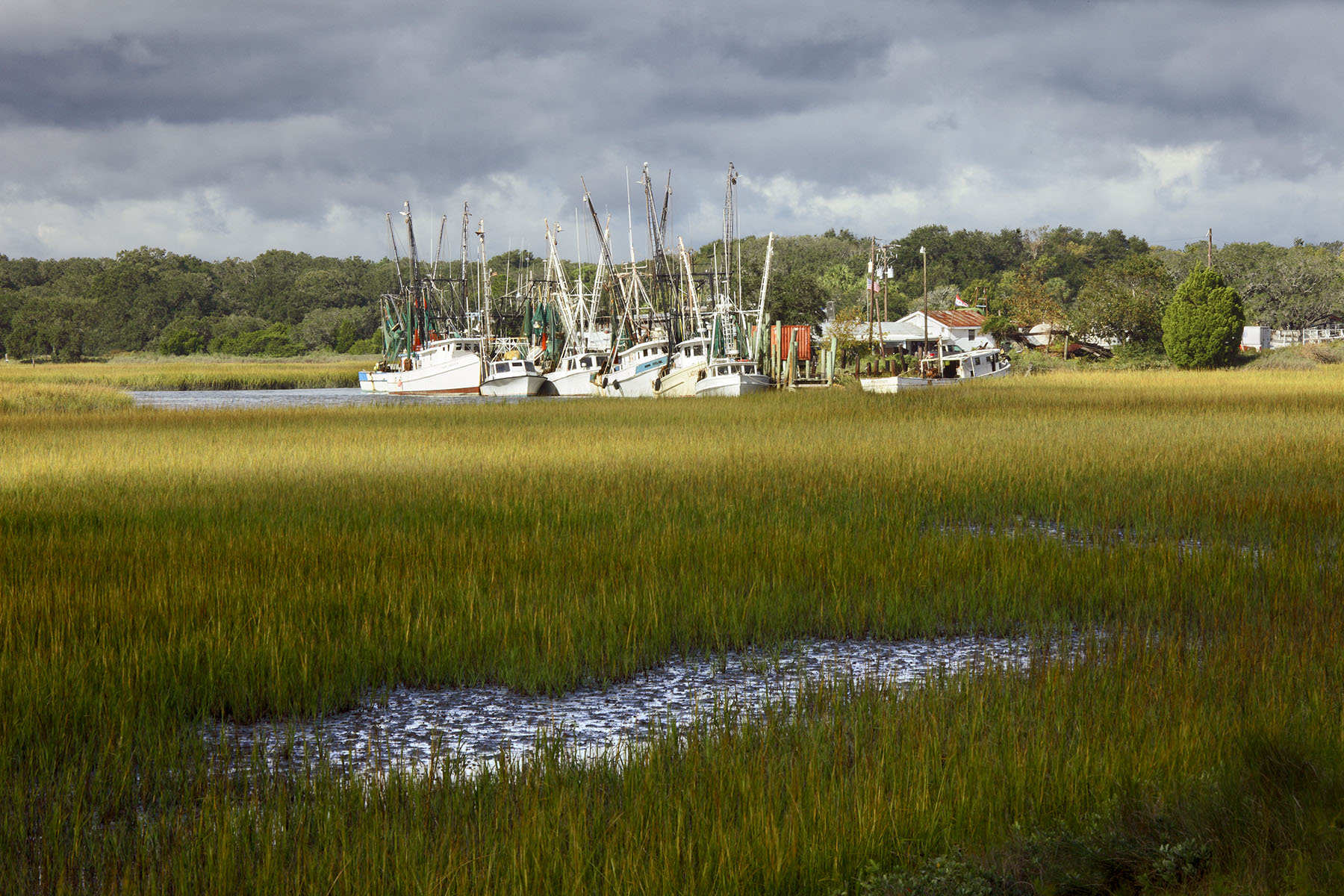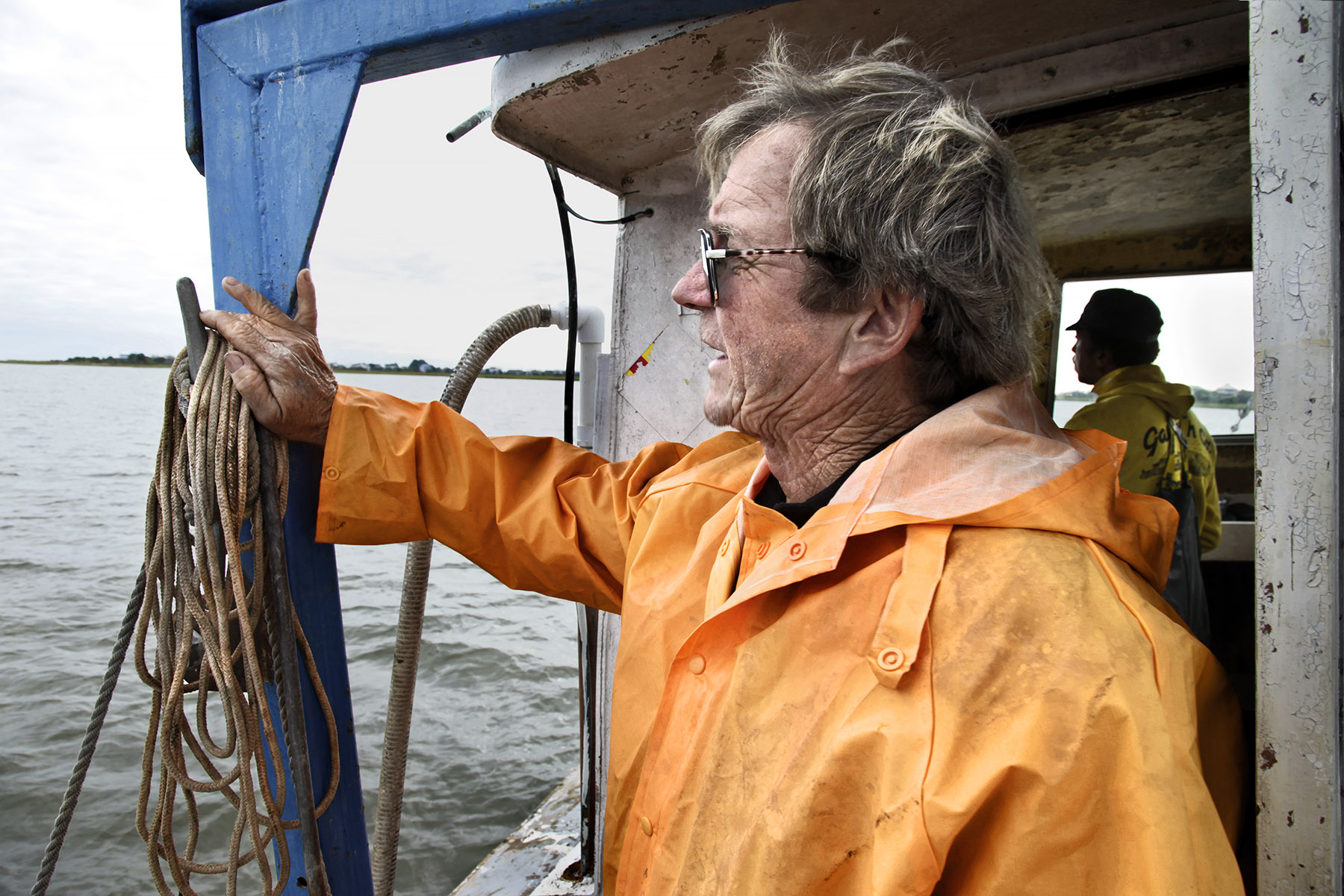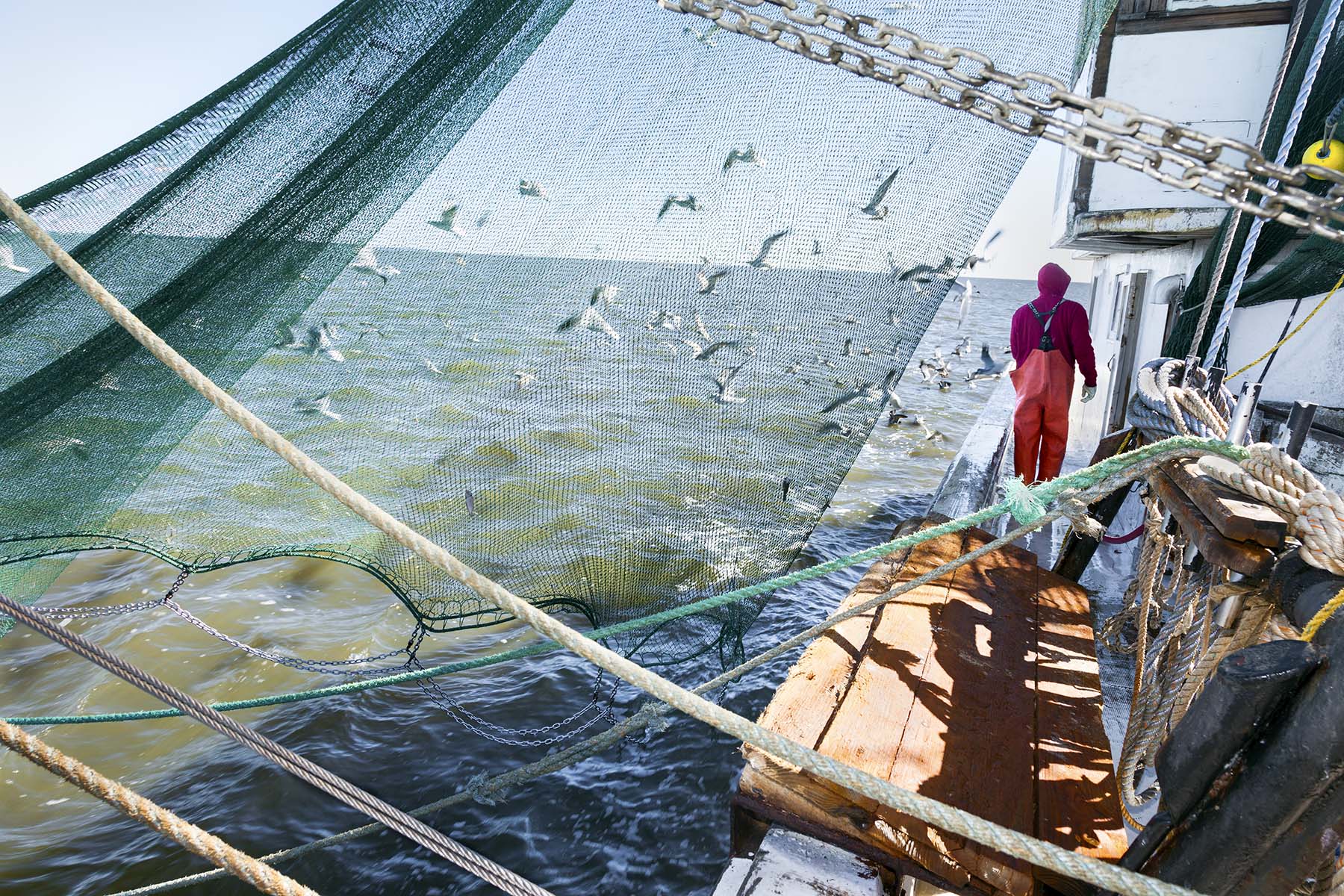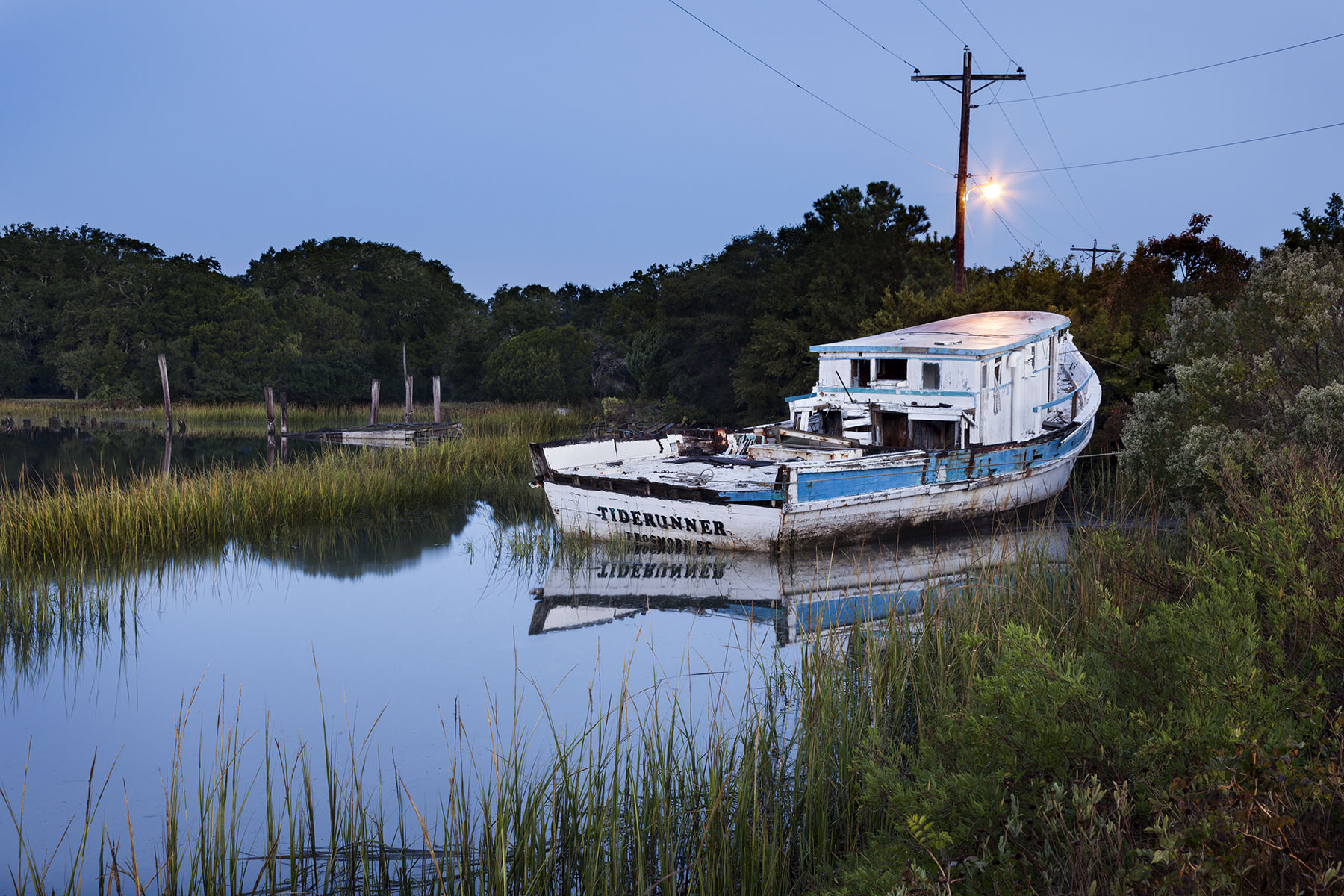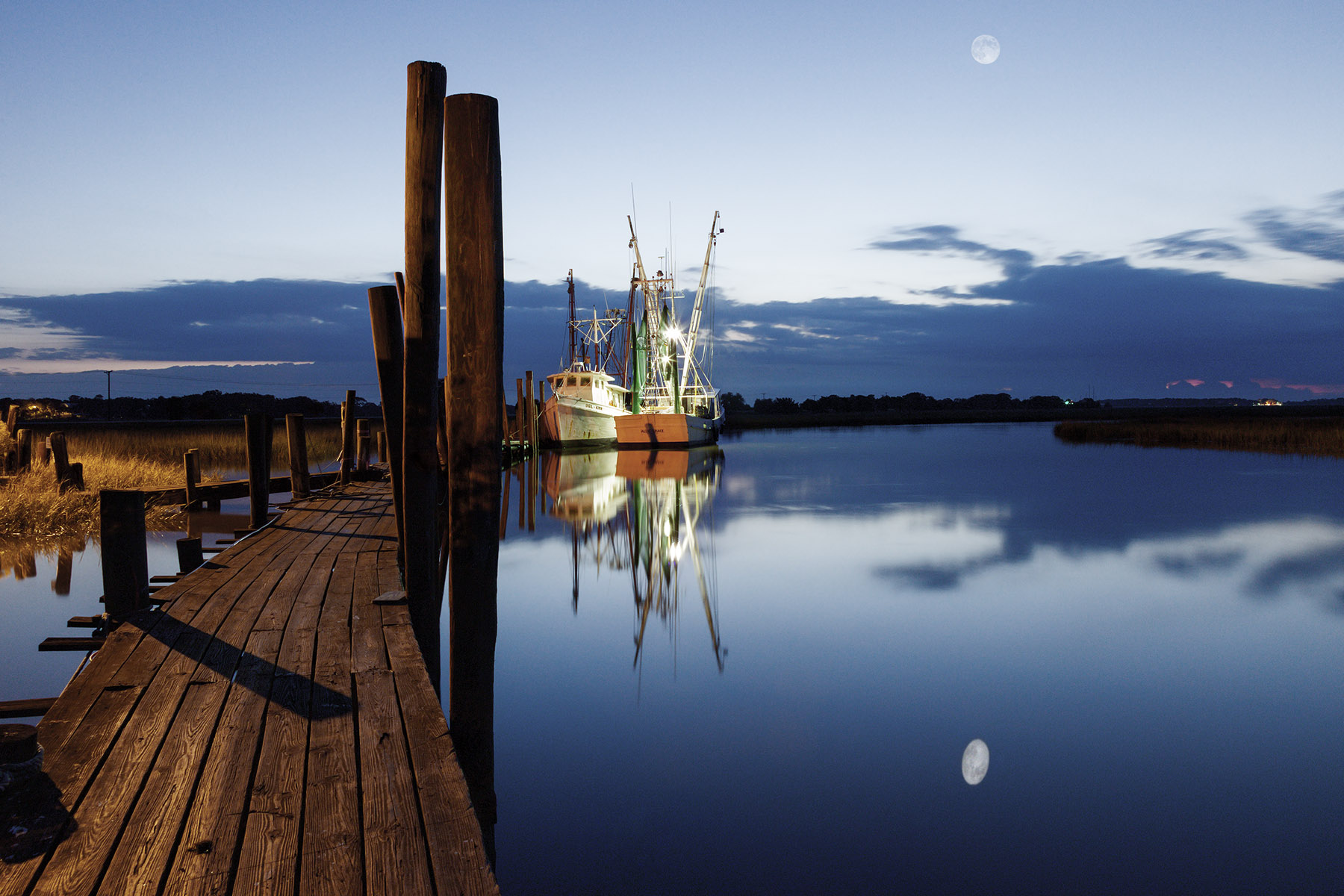 Watch the new Tide Runners trailer
Tide Runners: Shrimping and Fishing on the Carolinas and Georgia Coast, is the culmination of nine years of work by photographer and author Tim Barnwell. Best known for his touching and evocative images of Appalachia, here he turns his keen eye and documentary talents to focus on the shrimping and fishing industries of the southeastern coast. This exploration took him to the Outer Banks and seaside towns of North Carolina, dozens of seaboard locations in South Carolina and Georgia, and Fernandina Beach and St. Augustine, Florida, historic home of the shrimping industry in America.
Mr. Barnwell's exquisite color portrait and landscape photographs are combined with oral history interviews where subjects share family stories and describe their work routines and daily activities. This pairing of images and text reveal the hard work, dedication, and stamina of these independent folk and the beauty of their rugged way of life. From before sunrise until after dark these men and women work, in all types of weather, through the seasons. Bound by the rhythms of the tides, they struggle to support themselves and their families while confronting financial hardship, market forces beyond their control, mechanical failures, and long hours under difficult and dangerous working conditions.
Over numerous trips to the area, Mr. Barnwell visited dozens of small communities. He went out on a variety of shrimping and fishing boats, spending time getting to know the boat captains, strikers on the back of the trawlers, dock workers, food processors, and restaurant employees. Tide Runners offers an exciting, vibrant and substantive look at the shrimping and fishing industries operating along the southeastern coast and provides readers the chance to explore this unique and fading way of life, its depth and beauty revealed by photographer Tim Barnwell's masterful eye. The book includes a Foreword by Robert Yellowlees, owner and director of Lumière gallery in Atlanta.
Format: 10.75 x 10.75 horizontal, 160 pages, full color, hardback, $34.95 list price, ISBN# 978-0-9905731-8-0
Robert Gay
One summer, when I was about 16, my dad came down to the dock. I'd been working on the back of a shrimp boat for a while. He said, "Here, take this boat and go," and threw off the lines. And I just went from there.
Sally Garnet
After my grandfather passed away. I took (a picture of his shrimp boat) to a tattoo artist, and said, "I would love to get this tattooed on me, but smaller because I'm a wimp." He said, "Oh, no, there's so much detail in this, we're gonna do it big.
Dougie Overton
Over the years I've had many jobs. Anywhere from landscaping to drywall to shipping and receiving. But work is work. An honest dollar is always good.
"Tide Runners is a book of observations and perceptions by a sensitive artist. Barnwell's technical excellence and mastery of light, combined with an awareness of history and culture of the low country, have produced a powerful and important narrative." -Robert Yellowlees, Lumière gallery